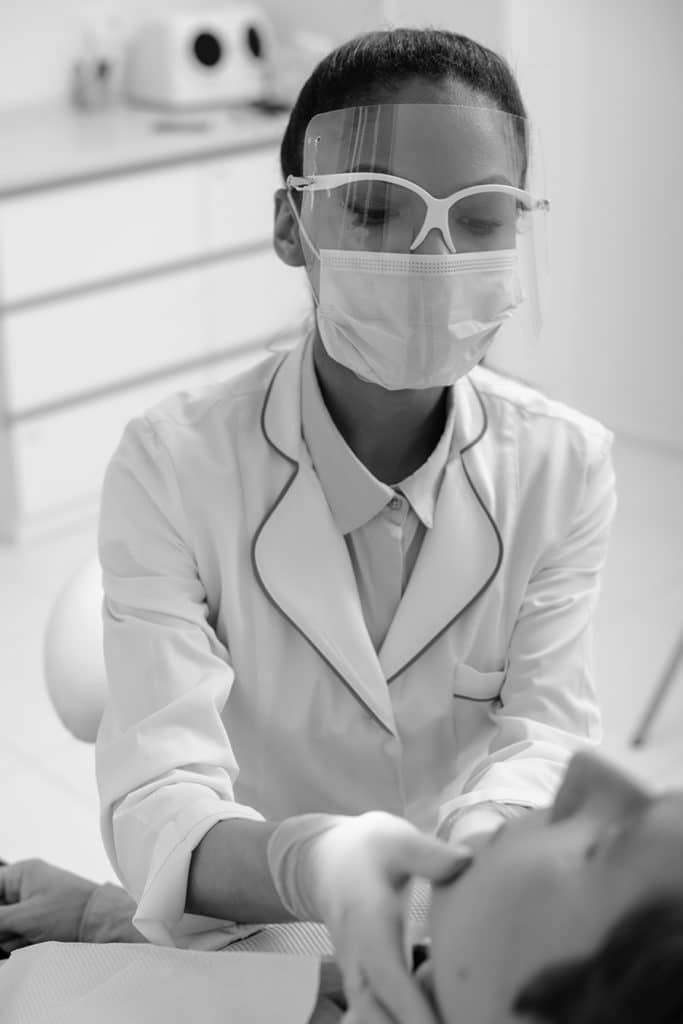 The Sample Company offers dental coverage through
Guardian
. Guardian has one of the largest national networks for dental providers. You may choose to see any provider you would like, however those in the Guardian network will cost less than out-of-network providers. Access to good oral healthcare can help keep your overall health costs down. Regular oral health exams can help detect significant medical conditions before they become serious. Dental professionals performing checkups can spot symptoms that could indicate serious health problems elsewhere in the body that need attention. How to find an in-network provider: You may locate participating vision providers by accessing the Guardian website at
www.guardiananytime.com
.
Select Find a Provider in the upper part of the screen.
Under the Find a Dentist header, choose "PPO" as your plan type.
Once you have completed the other requested information, click "Search."
Dental plan participants are eligible for a college tuition benefit through Guardian.
As the cost of college continues to rise, our goal is to helping families keep up by providing this benefit that can be used at over 370 colleges and universities that participate with SAGE Scholars. Each member enrolled in the dental plan will earn 2,000 credits per year, which are equivalent to $2,000 dollars towards tuition at any SAGE Scholar colleges or universities. In your fourth year with Guardian, you will receive a 2,500 bonus making the total credits earned 4,500 in year four.